Explore Budapest!
Thanks to the downtown location of our hotel, it is a perfect choice for exploring the many attractions of the beautiful Budapest. Enjoy your day by walking around on the streets of Budapest or by exploring its squares and exciting locations. Take a walk on the banks of the Danube, take pictures at the Parliament, look around the shops of Váci street, or just roam downtown, you are guaranteed to return home full of experiences!
---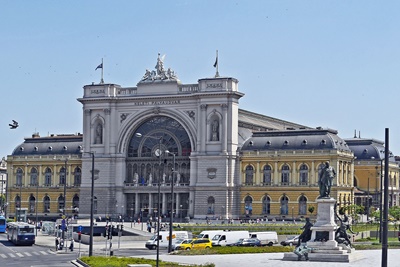 Budapest Keleti Railway Station

Distance from the hotel: 300 m

It is the busiest railway station of Budapest and it is located in the 7th district, on Baross Square. The building was built in an eclectic style between 1881 and 1884 by the Hungarian Royal State Railways. When it was built, it was considered one of the most modern in whole Europe. The railway station was handed over to the traveling public in 1884, its original name was Central Railway Station. It was renamed Budapest Keleti Railway Station in1892. In front of the train station, in the square named after him, there is a statue of Gábor Baross.
---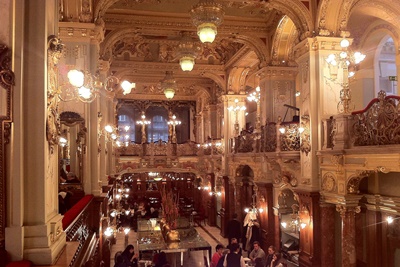 New York Café
Distance from the hotel: 650 m
The history of the more than 120-year-old New York Café is intertwined with literature - and although it has experienced more ages, more systems and a turning point in historical change, the place also known as the "Most Beautiful Café in the World" has always been reborn. The rebuilt, patinated building is still a popular meeting place in the capital of Hungary in the 21st century.


---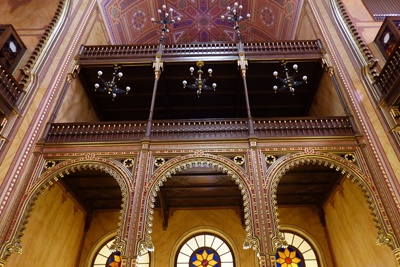 Synagogue of Dohány Street
Distance from the hotel: 1,4 km
It is located in the 7th district of Budapest, on Dohány Street. Not only is it the largest synagogue of Hungarian neolog Jewry, but the largest in all of Europe. The synagogue attracts hundreds of thousands of tourists every year due to its illustrious size, central location and beautiful architectural style. It also plays an active role in the cultural life of the capital, as it hosts classical music concerts and serves as a venue for various festivals.

---